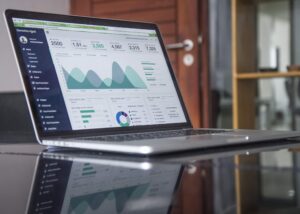 In the wake of a global pandemic, small businesses struggle to keep afloat. Nail shops, tailoring services, auto shops, and more were forced to shut down due to stay-at-home orders, disrupting many business owners' main source of income. After much anticipation, the federal government rolled out the Paycheck Protection Program (PPP)−a federally backed loan program aimed to aid small businesses and contractors through trying times.
"The Paycheck Protection Program is a loan designed to provide a direct incentive for small businesses to keep their workers on the payroll." – SBA/gov
The Small Business Administration (SBA) offers loan forgiveness if all employee retention criteria are met, and the funds are used for eligible expenses. Businesses must use the entire fund on essential expenses such as rent and payroll for the loan to be forgiven. If businesses decide to use a part of the loan for nonessential expenses, they must pay the loan back over two to five years at an annual interest rate of 1%.
With great incentives, the PPP attracted attention from thousands of business owners, but many were stuck on how to apply. With dozens of required forms and a confusing application portal, business owners weren't able to receive the loan money they deserve.
At MTKT Capital, we devote our time to helping businesses through the loan application process. MTKT Capital provides advice on how to increase the likelihood of your loan being accepted. Our services have helped hundreds of businesses prepare and appeal their loan applications during a time of incredible stress.
As a result of the Payment Protection Program, small businesses have been able to preserve their livelihood. The loan was supposed to end in July but the application deadline was pushed back to August 7. With Covid-19 still rising in cases, what do you think will happen with the Payment Protection Program?