What is an SBA Loan?
An SBA loan is a small business loan that is partially guaranteed by the government (the Small Business Administration), which eliminates some of the risk for the financial institution who is issuing the loan.
Our Lending Platform can assist business owners with the following SBA program: PPP, EIDL, 7a, 504.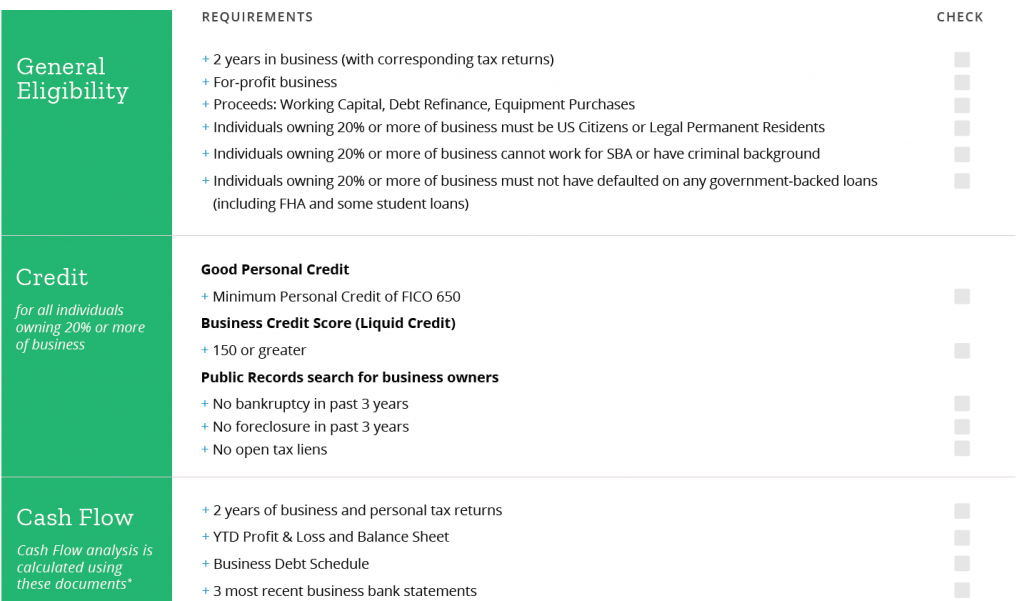 Paycheck Protection Program (PPP)
If your business has been impacted by the coronavirus pandemic, you have two options for relief through the SBA. First, you can apply for PPP loan. These loans are available to small businesses with 500 or fewer employees. The goal of the PPP program is to help businesses pay for their payroll and overhead costs. PPP loans have an interest rate of 1%, a maturity of two years, and the first payment deferred for six months.
Update on the Paycheck Protection Program

Update, 4/27/20: The Paycheck Protection Program officially reopened on April 27, 2020, after Congress approved an additional $310 billion to finance the program with the "Paycheck Protection Program and Health Care Enhancement Act." This comes after the first round of funding ran out on April 16.
Apply with our service
We identify appropriate lenders to work with small businesses and help those small businesses to quickly prepare accurate PPP loan applications free of charge. We do not control the SBA PPP loan application evaluation process of the SBA lenders with whom we work. These lenders retain full control of the loan underwriting process. We have no authority to bind either a lender or the SBA
How to apply for PPP
Each lender may have a different application process, though most will ask for similar information. The SBA has provided a copy of its official Paycheck Protection Program application form, which will likely be a part of many lenders' application processes.
Per that application form, business owners will need to provide:
Average monthly payroll costs
Basic business information (including business name, address, and tax ID number)
Answers to questions regarding ownership background, previous and/or current federal loans, and citizenship status
A good faith certification regarding how they've been impacted by the coronavirus pandemic
When applying, business owners should also share the following documents with their lender:
Business bank statement
Copy of drivers license
Proof of payroll (IRS Form 941)
Voided business check
SBA EIDL
Businesses affected by the coronavirus outbreak can also apply for EIDLs through the SBA disaster loan program. An EIDL, or economic injury disaster loan, is funded directly through the SBA. All U.S. states and territories have been declared coronavirus disaster areas—and therefore, businesses across the country are eligible for an EIDL. These loans offer low interest rates, long terms, and can be used to help offset the temporary loss of revenue to the COVID-19 outbreak.
SBA 7a
Of all types of small business funding, Small Business Administration 7(a) loans are one of the best ways to finance your enterprise. They're guaranteed by the federal agency, which allows lenders to offer them with flexible terms and low interest rates. Getting one can help you grow your business without taking on possibly crippling debt.
The low annual percentage rates make the SBA program one of the smartest ways to fund your company. With some know-how and preparation, you may be able to secure some of the lowest business financing available.
SBA 504
The US Small Business Administration 504 Loan program is designed to provide financing for the purchase of fixed assets, which usually means real estate, buildings and machinery, at below market rates. As part of its mission to promote the development of businesses, the SBA offers a number of different loan programs tailored to specific capital needs of growing businesses.
How do you know which SBA loan program is right for you?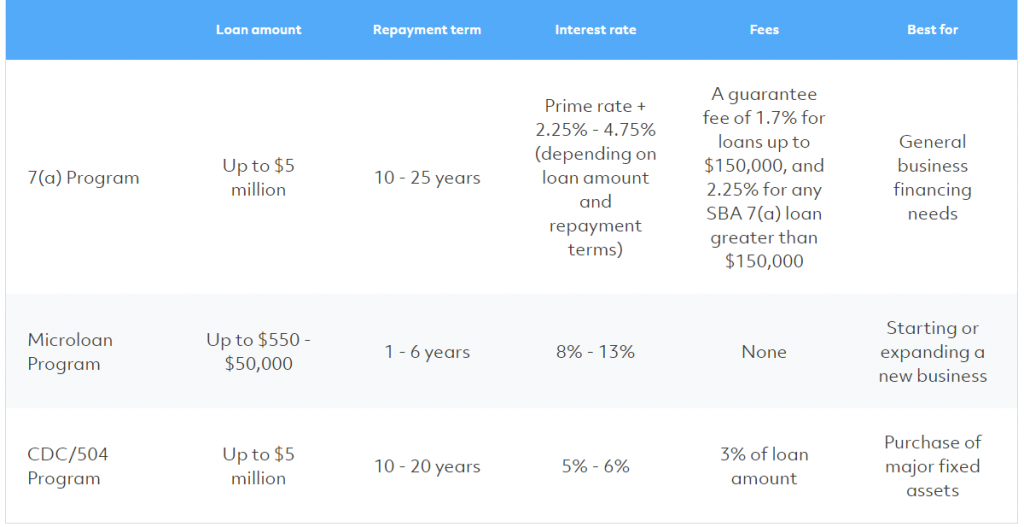 How much would you like to borrow?