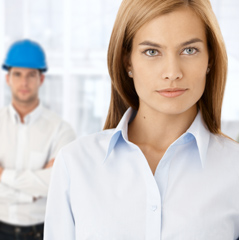 Need cash immediately?
Unlike other forms of business finance, a merchant cash advance can get you the money you need very quickly.
MCA ( Merchant Cash Advance) might be right for you if…
-You're in need of immediate cash, but can't get access to a conventional loan at a favorable rate.
-You are looking for more flexible repayment terms. We can structure a loan based on what your daily income is and take deduct a small percentage out of that. In fact, we can do it automatically through your credit card processor or your bank account so you don't have to worry about remembering to make payments.
-You can't take on additional credit obligations. Cash advances, while similar to loans are not reflected in your credit report.
-You have a steady volume of sales, and your sales are projected to either remain stable or increase. Merchant cash advance companies generally require maintenance of steady sales in order to avoid defaults on their agreements.
– As an added bonus, if structuring the repayment through credit cards the repayment won't be a burden on your business. It will be a certain fixed percentage so if your sales decrease your payments will also decrease.
-You don't have equipment or property that could be used as collateral for a traditional loan. Unlike traditional lenders we don't require you to personally guarantee or have other assets to function as collateral. Our loan is unsecured.
How it works
A merchant cash advance is an option to get cash immediately for your business, in exchange for funds deducted directly from your credit/debit card payments in the future. An MCA is not as difficult to qualify for as other business loans, so business owners with little collateral, history in business, or a low credit score may benefit from this option.
The amount of funding your business qualifies for depends on the amount of credit card receivables, or the sales you make to customers who pay using a credit card. So your merchant cash advance amount depends on your day-to-day credit card sales.
Here at MTKT Capital we understand how difficult it may be for a small and medium sized businesses to raise capital especially under the current economic conditions. MTKT Capital offers a custom tailored plan and product designed solely for individual clients. We know that no two businesses are alike so how could we expect to do the same for all, right? We focus on the client's needs with an eye toward improving the business's overall financial health.